Renderings of Loving Kindness: Dialogic Engagements in the Mathematics Classroom
Keywords:
curriculum studies, mathematics, secondary education, psychoanalysis, psychic defences, transference, countertransference, mindfulness, loving kindness
Abstract
I imagine mathematics to be a place of loving kindness and dialogue. In completing the above prompt for this Special Issue of JCACS, I invoke a fraught history of teaching and learning, drenched in contradictory feelings of love, hate, sadness and joy. Though pedagogically rigorous, many days in my classroom have been marked by tension, anxiety, and even cruelty, in the name of producing elegant, beautiful solutions to cleanly explicated problems. Determined to change these dynamics, I embarked on a recent journey with my high school mathematics students to cultivate a mindfulness practice of loving kindness by exploring new ways to engage in dialogue and open up possibilities for self-reflexivity. In this paper, I offer a rhetorical analysis (Felman, 1982) of my pen-and-ink graphical journal entries from past and present, alongside student drawings and reflection cards that were the result of new dialogic approaches in teaching mathematics. Through an emerging loving kindness pedagogy, this work begins to reveal the kinds of defences that fill the playground of psychic life unfolding in the mathematics classroom, as well as possibilities for future learning.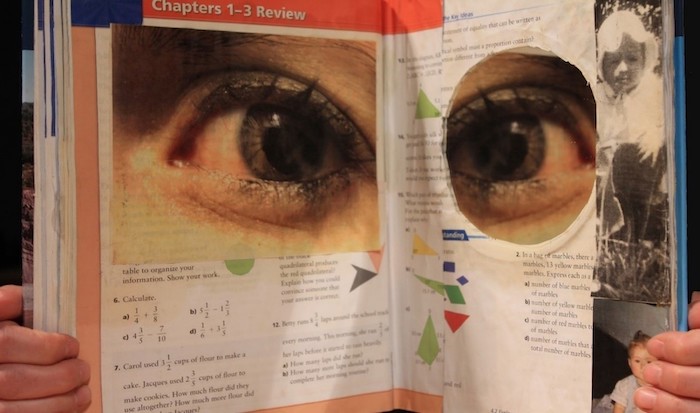 Downloads
How to Cite
Ausman, T. A. (2019). Renderings of Loving Kindness: Dialogic Engagements in the Mathematics Classroom. Journal of the Canadian Association for Curriculum Studies, 17(1), 28–46. https://doi.org/10.25071/1916-4467.40425
License
Copyright for work published in JCACS belongs to the authors. All
work
is licensed under a
Creative Commons Attribution-Share Alike 2.5 Canada License
.