Walking Meditations: Becoming Place, Place Becoming
Keywords:
synaesthesia, animated, bodies, attention, attunement, resonance, feeling
Abstract
Interwoven through four lyric snapshots of haptic relations with place—Saskatchewan, New York, South Africa and Egypt—this philosophic rumination considers the primacy of preconscious bodily feeling to learning. Perception at base level is described as synaesthetic—the whole body sensing and moving in relation to agential landscapes. The tangled snapshots embody inter-multi-sensorial experience so to mirror the ways our bodies exist in relation to things seen and unseen. Together, the two texts, two voices, step in support of walking pedagogies as a profound praxis in service to becoming, an unfolding always underway with place, even distant and unfamiliar. Highlighted as embodied and explored, matter central to an earthly curriculum are the methods of slow, attuned, disciplined attention and somatic resonance.
References
Abilene. (2018, July 9). Medical discover news: Synthesia may provide clues as to how the brain is wired. Abilene Reporter News. https://www.reporternews.com/story/life/2018/07/09/medical-discover-news-synthesia-may-tell-how-brain-wired/764055002
Abram, D. (1996). The spell of the sensuous: Perception and language in a more-than-human world. Vintage.
Abram, D. (2010). Becoming animal. An earthly cosmology. Pantheon.
Ackerman, D. (1990). A natural history of the senses. Vintage.
Anderson, J. (2004). Talking whilst walking: A geographical archaeology of knowledge. Area, 36(3), 254-261.
Barad, K. (2003). Posthumanist performativity: Toward an understanding of how matter comes to matter. Signs: Journal of Women in Culture and Society, 28(3), 801-831.
Basso, K. H. (1996). Wisdom sits in places: Notes on a Western Apache landscape. In S. Feld & K. H. Basso, Senses of Place (pp. 53-90). School of American Research Press.
Casey, E. (1996). How to get from space to place in a fairly short stretch of time: Phenomenological prolegomena. In S. Feld & K. H. Basso (Eds.), Senses of Place, (pp. 12-52). School of American Research Press.
Casey, E. (2001). Between geography and philosophy: What does it mean to be in the place-world? Annals of the Association of American Geographers, 91(4), 683-693.
Cytowic, R. E. (1989). Synesthesia: A union of the senses. Springer.
Feinberg, P. P. (2016). Towards a walking-based pedagogy. Journal of the Canadian Association for Curriculum Studies, 14(1), 147-165.
Fulton, H. (2010). Walk. Visual Studies, 25(1), 8-14.
Gallagher, W. (1993). The power of place: How our surroundings shape our thoughts, emotions, and actions. Harper Collins.
Gasset, J. (2011, November 29). C. C. Benison: The landscape in which I live. National Post. Retrieved from https://nationalpost.com/afterword/c-c-benison-the-landscape-in-which-i-live
Heyrman, H. (2005). Art and synesthesia: In search of the synesthetic experience [Paper presentation]. First International Conference on Art and Synesthesia, Universidad de Almeria, Spain. http://www.doctorhugo.org/synaesthesia/art/.
Horowitz, A. (2013). On looking: Eleven walks with expert eyes. Scribner.
Ingold, T. (2010). Footprints through the weather-word: Walking, breathing, knowing. Journal of the Royal Anthropological Institute, S121-S139.
Ingold, T. (2004). Culture on the ground. Journal of Material Culture, 9(3), 315-40.
Ingold, T. (2000). The perception of the environment: Essays on livelihood, dwelling and skill. Routledge.
Irving, A. (2010). Dangerous substances and visible evidence: Tears, blood, alcohol, pills. Visual Studies, 25(1), 24-35.
Irwin, R. L. (2006). Waling to create an aesthetic and spiritual currere. Visual Arts Research, 32(1), 75-82.
Jardine, D. (1998). "The fecundity of the individual case": Considerations of the pedagogic heart in interpretive work. In D. Jardine (Ed.), To dwell with a boundless heart: Essays in curriculum theory, hermeneutics, and the ecological imagination (pp. 33-52). Peter Lang.
Judson, G. (2018). A walking curriculum: Evoking wonder and developing sense of place (K-12).
Keller, C. (1996). From a broken web: Separation, sexism, and self. Beacon.
Kabat-Zinn, J. (2005). Coming to our senses: Healing ourselves and the world through mindfulness. Hyperion.
Lippard, L. R. (1997). The lure of the local: Senses of place in a multicentered society. Norton.
Mencher, S., & Cytowic, R. (n.d.). Music and the brain podcast [transcript]. Library of Congress. https://www.loc.gov/podcasts/musicandthebrain/transcripts/loc_musicanndthebrain_cytowic.pdf
Merleau-Ponty, M. (1962). Phenomenology of perception. Oxford University Press.
Ogg, A. (2020, November 9). "Pleasantdale." Cree Literacy Network. http://creeliteracy.org
Pink, S., Hubbard, P., O'Neill, M., & Radley, A. (2010). Walking across disciplines: From ethnography to arts practice. Visual Studies, 25(1), 1-7.
Püschel, A. (2017). Layers of reality. Perception study of a Synaesthete. The Eriskay Connection.
Solnit, R. (2001). Wanderlust: A history of walking. Verso.
Springgay, S., & Truman, S. E. (2019). Walking methodologies in a more-than-human world: WalkingLab. Routledge.
Stevens, W. (2007). Poem of the day: Tea at the palace of Hoon. In N. Alvarez (Blogger) Poem of the Month. https://ninaalvarez.net/2007/05/04/poem-of-the-day-50/ (First published in 1921)
Van Campen, C. (2009). The hidden sense: On becoming aware of synaesthesia. http://www.daysyn.com/vanCampen2009.pdf
Weil, S. (1947/1999). Gravity and grace. Routledge.
Whitehead, A. N. (1953). Science and the modern world. The Free Press. (First published in 1925)
Whitehead, A. N. (1941). Process and reality. The Free Press. (First published in 1929)
Whitehead, A. N. (1957). The aims of education. The Free Press. (First published in 1929)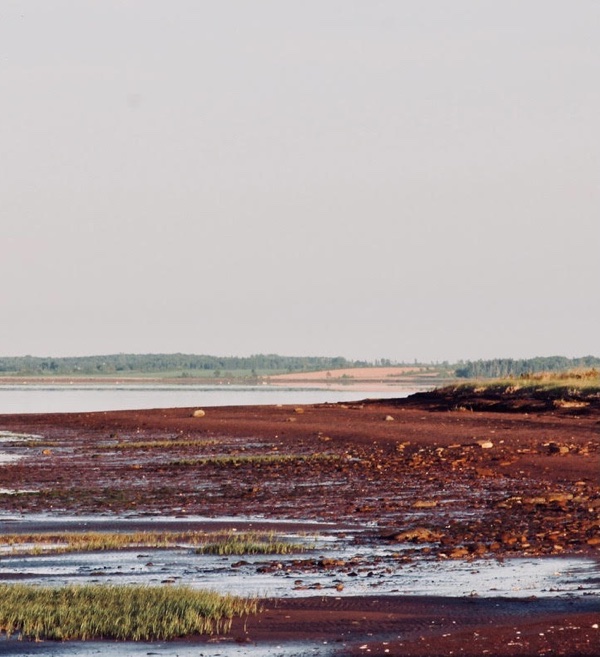 Downloads
How to Cite
fidyk, alexandra. (2021). Walking Meditations: Becoming Place, Place Becoming. Journal of the Canadian Association for Curriculum Studies, 18(2), 103–118. https://doi.org/10.25071/1916-4467.40660
Section
Walking / La Marche
License
Copyright for work published in JCACS belongs to the authors. All
work
is licensed under a
Creative Commons Attribution-Share Alike 2.5 Canada License
.