A Walking Curriculum: Learning From Risk and Connection
Keywords:
environmental education, risk, connection, curriculum, teacher development
Abstract
The act of walking has been described as "an exquisitely coordinated and elegant falling forward and catching oneself" (Kabat-Zinn, 2013, p. 125). Each step that we take is a physical risk in which we surrender our bodies into space, and only when our feet (re)connect with the earth do we find stability and are able to move forward. I propose that risk and connection are critical elements of a walking curriculum within an environmental education course for teacher candidates. The concept of risk is explored, and I describe a variety of course activities that involve taking physical, emotional or professional risks. The concept of connection is also examined with a particular focus on humans as integral to the natural world; and again, I describe course activities that provide opportunities for teacher candidates to experience connections to the natural world and to each other. Environment as the third teacher is explored, and lastly I reflect on my position as the instructor who facilitates learning opportunities for the teacher candidates in our course.
References
Braun, T., & Dierkes, P. (2017). Connecting students to nature—how intensity of nature experience and student age influence the success of outdoor education programs. Environmental Education Research, 23(7), 937–949. DOI: https://doi.org/10.1080/13504622.2016.1214866
Carter, M. (2007). Making your environment "the third teacher". Exchange, July/August, 22–26.
Fabjański, M., & Brymer, E. (2017). Enhancing health and wellbeing through immersion in nature: A conceptual perspective combining the stoic and Buddhist traditions. Frontiers in Psychology, 8(1573), 1–6. DOI: https://doi.org/10.3389/fpsyg.2017.01573
Geertz, C. (1996). Afterword. In S. Feld & K. Basso (Eds.), Senses of place (pp. 259–262). School of American Research Press.
Greenwood, D. A. (2009). Place: The nexus of geography and culture. In M. McKenzie, P. Hart, H. Bai, & B. Jickling (Eds.), Fields of Green: Restorying culture, environment and education (pp. 271–282), Hampton.
Howard, S. K. (2011). Affect and acceptability: Exploring teachers' technology-related risk perceptions. Educational Media International, 48(4), 261–272. DOI: https://doi.org/10.1080/09523987.2011.632275
Kabat-Zinn, J. (2013). Full catastrophe living: Using the wisdom of your body and mind to face stress, pain, and illness. Bantam/Random.
Mullenbach, L.E., Andrejewski, R.G., & Mowen, A.J. (2019). Connecting children to nature through residential outdoor environmental education. Environmental Education Research, 25(3), 365–374. DOI: https://doi.org/10.1080/13504622.2018.1458215
Naess, A. (1989). Ecology, community and lifestyle. Cambridge University Press. DOI: https://doi.org/10.1017/CBO9780511525599
Renn. O. (2004). Perception of risks. The Geneva papers on risk and insurance, 29(1), 102–114. DOI: https://doi.org/10.1111/j.1468-0440.2004.00275.x
Sauvé, L. (2005). Currents in environmental education: Mapping a complex and evolving pedagogical field. Canadian Journal of Environmental Education, 10(1), 11–37. https://cjee.lakeheadu.ca/article/view/175
Slovic, R., Finucane, M. L., Peters, E., & MacGregor, D. G. (2004). Risk as analysis and risk as feelings: Some thoughts about affect, reason, risk, and rationality. Risk Analysis, 24(2), 311–322. DOI: https://doi.org/10.1111/j.0272-4332.2004.00433.x
Slovic, P. (2000). Trust, emotion, sex, politics, and science: Surveying the risk-assessment battlefield. In P. Slovic (Ed.), The perception of risk (pp. 390–412). Earthscan.
Steele, A., & Ashworth, E. (2017). From shafts to drifts: Collaborating to strengthen integrated teaching and learning. In D. H. Jarvis & M. Kariuki (Eds.), Co-teaching in higher education: From theory to practice, (pp. 112–136). University of Toronto Press. DOI: https://doi.org/10.3138/9781487514228-008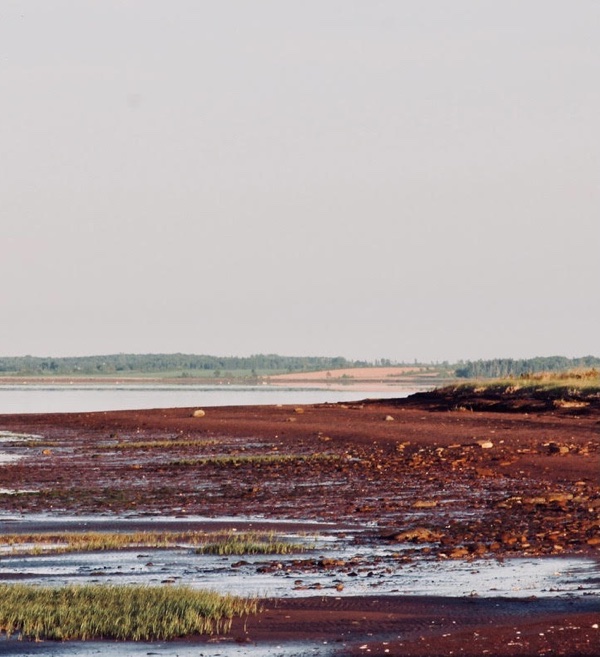 Downloads
How to Cite
Steele, A. (2021). A Walking Curriculum: Learning From Risk and Connection. Journal of the Canadian Association for Curriculum Studies, 18(2), 127–137. https://doi.org/10.25071/1916-4467.40610
Section
Walking / La Marche
License
Copyright for work published in JCACS belongs to the authors. All
work
is licensed under a
Creative Commons Attribution-Share Alike 2.5 Canada License
.