Founded in 2003, the Journal of the Canadian Association for Curriculum Studies (JCACS) is an open-access journal of the Canadian Society for the Study of Education (CSSE) that is published semi-annually. As the one domain of educational discourse that originated from and is particular to education, curriculum studies is here understood broadly—not simply as a consideration of mandated programs of study, but as a theorization of those complex structures within which teaching and learning occur. More on the journal's Focus and Scope.
Vol 17, No 1 (2019): Math-a-POLKA: Mathematics—A Place Of Loving Kindness And . . . / Mathématiques—espace de bonté bienveillante et . . .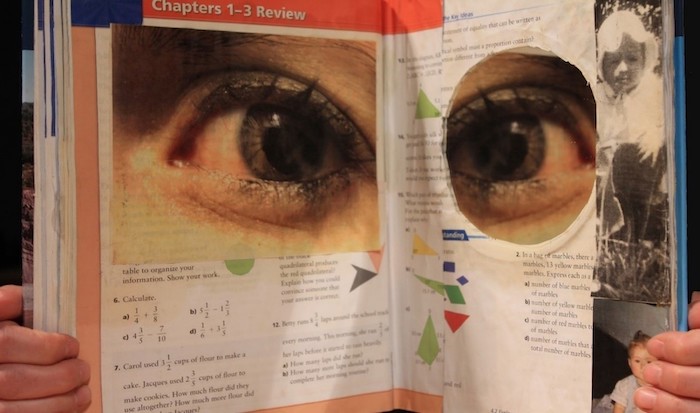 "Amanda's Wounded Left Eye Sees Its Reflection". Mixed media collage. Amanda May (2019).